Everyone and their mother (and probably grandmother, too) is on Facebook. Some cool moms are even on Twitter and Instagram. Let's have some snaps for them.
While these and the other Big Seven social channels excellently connect you with a wide variety of audiences, some brands may be interested in taking a more focused approach. That's when niche social channels become important. These platforms most often appeal to those with a particular area of interest or expertize who are seeking out specific types of information and content, such as thoughtful discussions on environmental issues or Pinterest-style boards devoted exclusively to home remodeling.
Below are a handful of niche social networks that you may want to explore. Don't see your brand's values or interest areas represented? A quick Google search will give you some ideas in .53 seconds. In the meantime, take note of these niche social channels:
Houzz
This Pinterest-style platform touts itself as "the new way to design your home," and given the Houzz site structure and capabilities, it surely seems to be. You can browse close to 4 million photos that illustrate all facets of home design, and if you want to save a photo for future reference, you can add it to your very own Ideabook. If you're past the inspiration phase, Houzz features 3.5 million products and services from various vendors that you can purchase or hire right from the site. Need help with your redesign needs? Browse professionals near you with their "Find a Pro" feature. Or, if you're not quite ready to shell out money, you can turn to the "Advice" section and see what the Houzz community can do for you.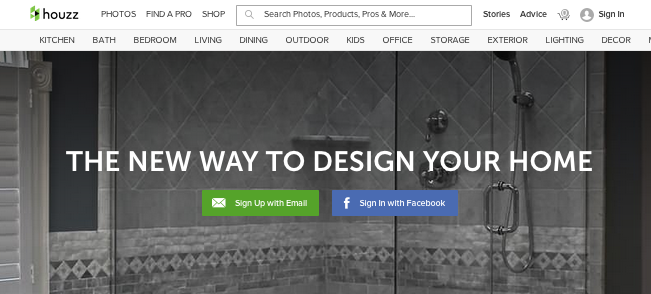 Reddit 
A crowd-sourced news outlet, Reddit is not your father's CNN or MSNBC. The site calls itself a "source for what's new and popular on the web." Users can rate news stories with upvotes and downvotes; stories receiving a lot of upvotes work their way up to the front pages. There are no staff writers here, either. Users are in charge of stocking the site, either with original content or links to content from around the web.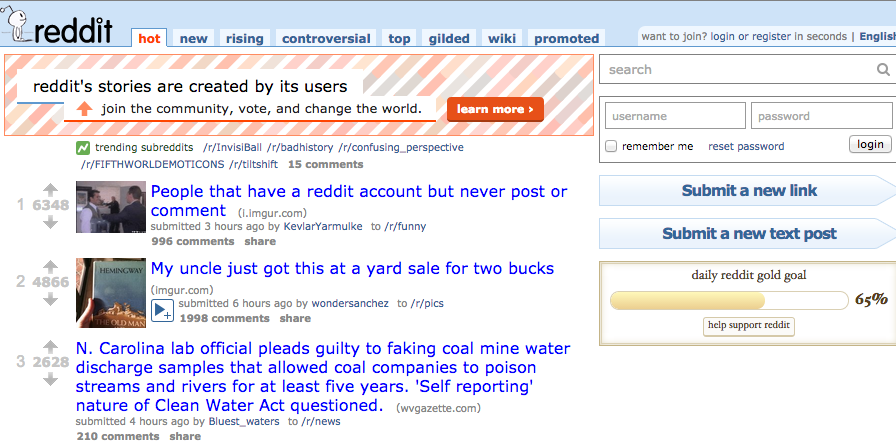 Care2 
With more than 26 million members, Care2, while niche, is far from small. While you need not be a member to enjoy the 50+ daily articles regarding animal and human rights and healthy living, creating an account or signing in with Facebook allows you to comment on stories, sign petitions or start your own for a cause close to your heart. Action is their mission: member petitions have led to real-world changes, and each petition you sign translates into rewards that you can redeem to do more good, like providing a day of safe drinking water to a child or providing a biometric smartcard.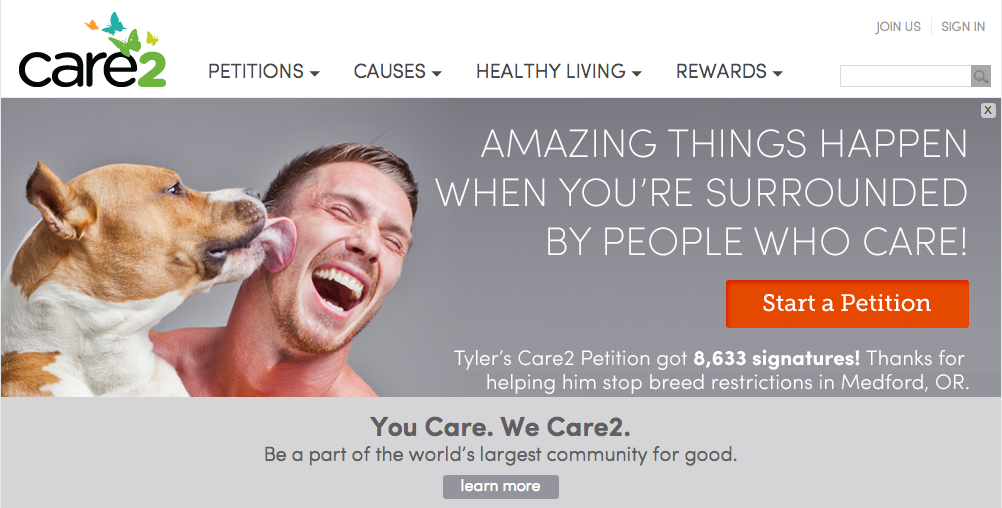 Gentlemint
Born out of a 12-hour hack day, Gentlemint is "a place to visually share, find, and collect manly content and manly links," i.e. stuff about cars, alcohol, and other male-oriented vices and pop culture (If you're looking for more guidance on the concept of "manly content," check out this video interview with the site's co-founders). Think of it as Pinterest for and by men. The platform features a blog, podcast and The Gentlemint Reserve, a carefully, hand-selected collection of low-priced, manly items from around the web. Cheers to that, gentlemen.
Behance
Bureaucracy can't kill art, so says Behance. Created in 2006 as a business unit within Adobe, Behance is a platform to showcase and discover creative work on a global scale. You can join as a creative or search as a business looking for some saucy, fresh talent. If you have a specific creative position to fill, go ahead and post it here. As you'll notice, this site works as a hub to connect brands with great talent and, of course, as a global gallery of the best creative work.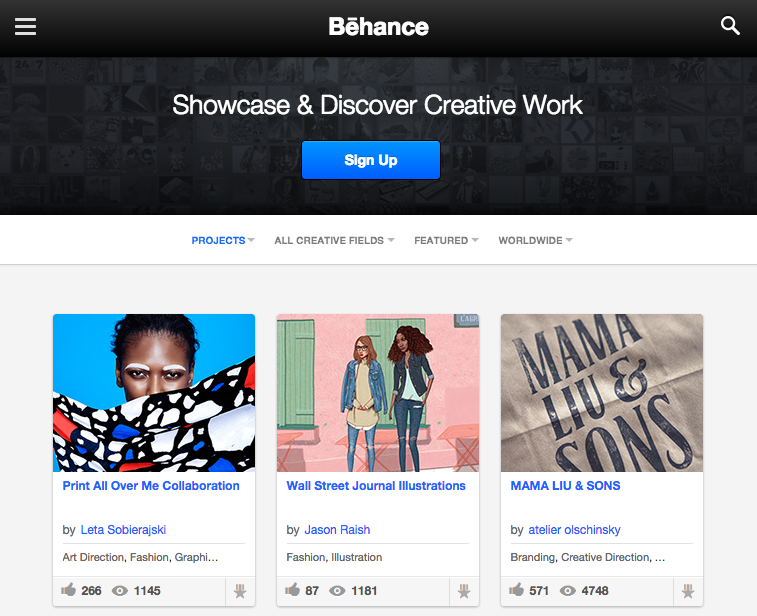 StumbleUpon
StumbleUpon is an excellent platform for those of us looking for some inspiration or just interested in procrastinating on our to-do list for 10, okay 15, more minutes. Users first create an account or sign in through Facebook, select interests, such as Humor, Fashion or Sports, and then start stumbling. The platform takes you to one site at a time based on your interests and will modify its recommendations based your feedback. Don't like a site? Give it a thumbs down and stumble on to the next one. Just make sure to have an excuse for why you're 45 minutes late to your dinner date.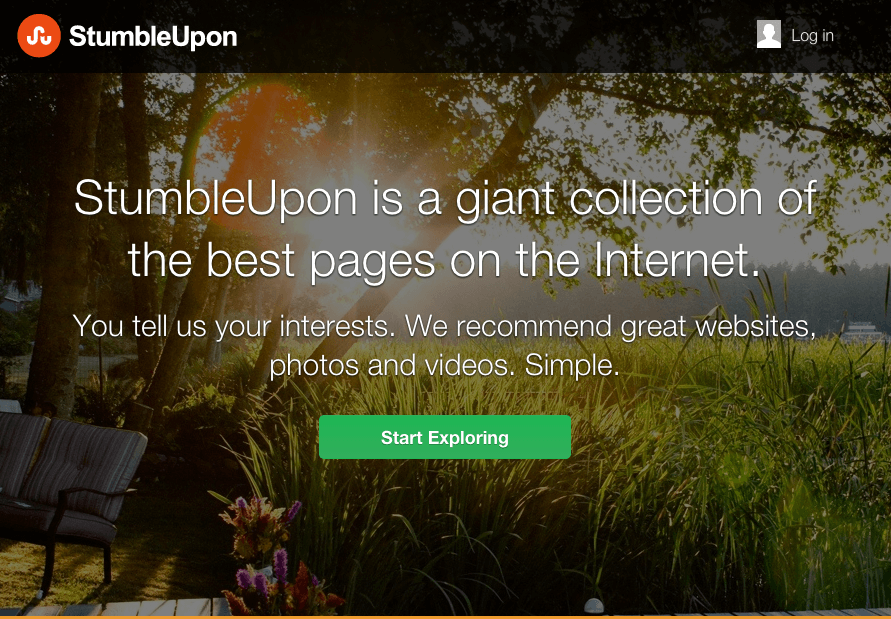 Ravelry
Grab your yarn and knitting needles, folks. Ravelry is a space that gathers knitters, crocheters, designers, spinners, weavers, and dyers and allows them to organize their yarn, tools, project and pattern information. Given its social format, Ravelry allows yarn-lovers from across the globe to swap ideas and inspiration for future projects. Who knew?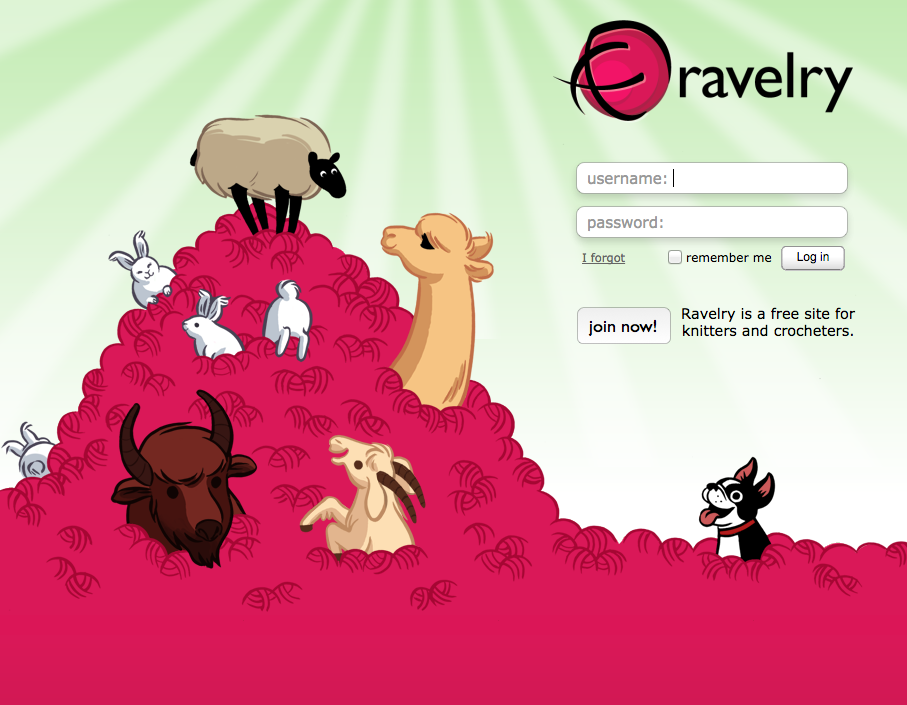 Vine
Video-sharing application Vine kicks the adorableness of YouTube cat videos up a notch. Founded in June 2012 and acquired by Twitter shortly before its January 2013 iOS launch, this ephemeral social media platform allows users to easily shoot and share up to six seconds of looping video. Users can like, revine, comment and share videos that make 'em all warm and fuzzy inside – especially that video of the three-year-old caught singing in the bathroom.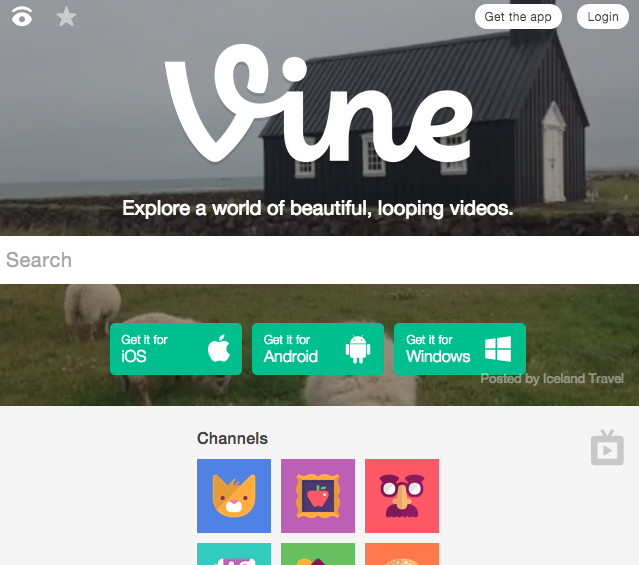 LawLink
This attorney network is like LinkedIn for lawyers. LawLink curates daily blogs and houses lawyer, expert witness, and attorney support databases. This platform, as you might expect, has a lot of concise info with little fluff.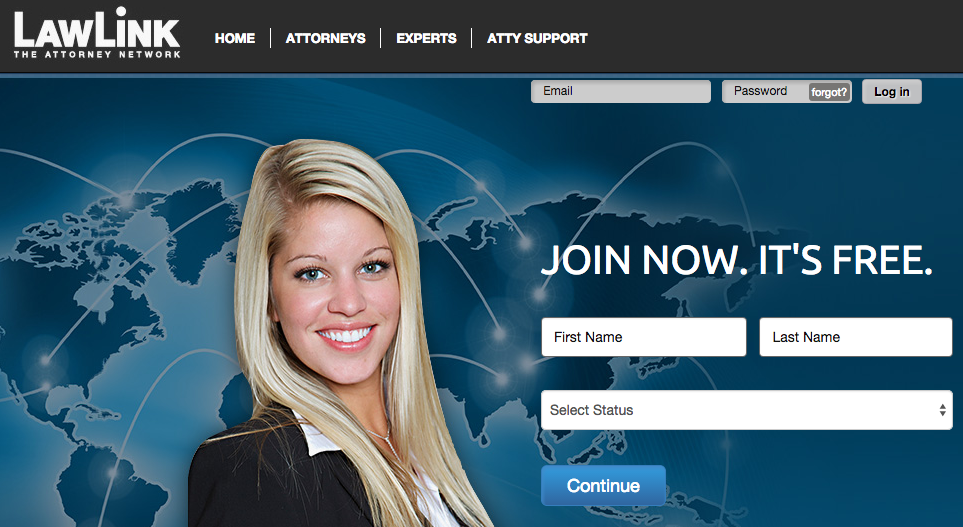 Barista Exchange
The Barista Exchange explains itself as "the world's premiere online community for the specialty coffee industry." This is not the place that the teenage barista with the perpetual rolling eyes goes for fun. This is the space where café owners and lifelong baristas/artists gather to talk shop. Membership features a personal page and commenting abilities, while anyone can browse the site for information and job postings.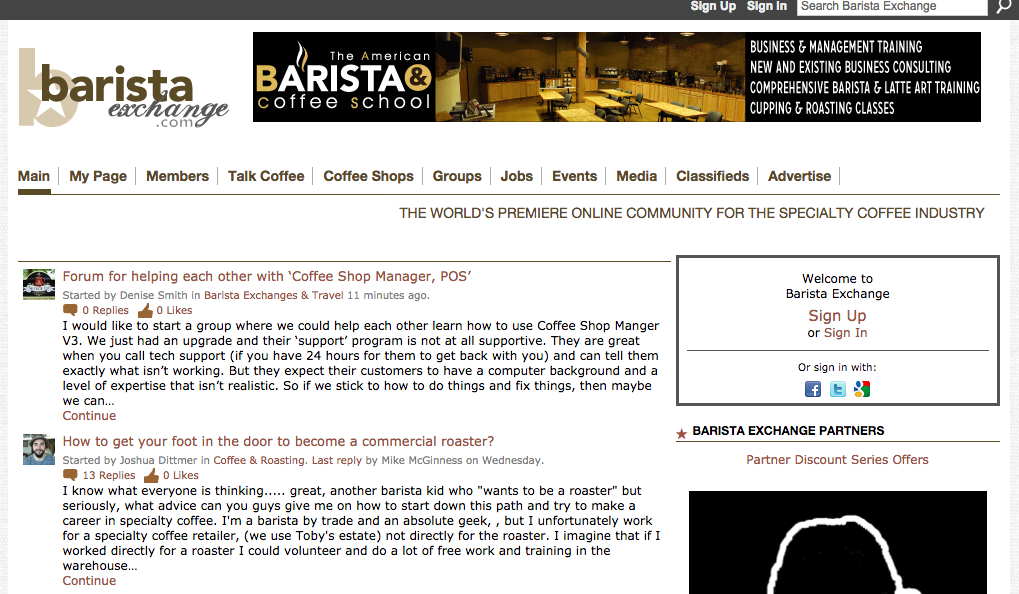 Snapchat
Released in September 2011, Snapchat is perhaps the best example of ephemeral social media in action. Snapchat is a mobile application that allows users to take photos, record video, add text, filters and drawings, and send them to friends, who can view the received content for one to ten seconds. Once viewed by the recipient, the photos and videos are deleted from the Snapchat servers; beware, however, that recipients can still take a screenshot if they wish. As of May 2014, Snapchat reports that users are sending 700 million photos and videos per day and Snapchat Stories – content saved and housed on the application by the owner – were being viewed 500 million times per day.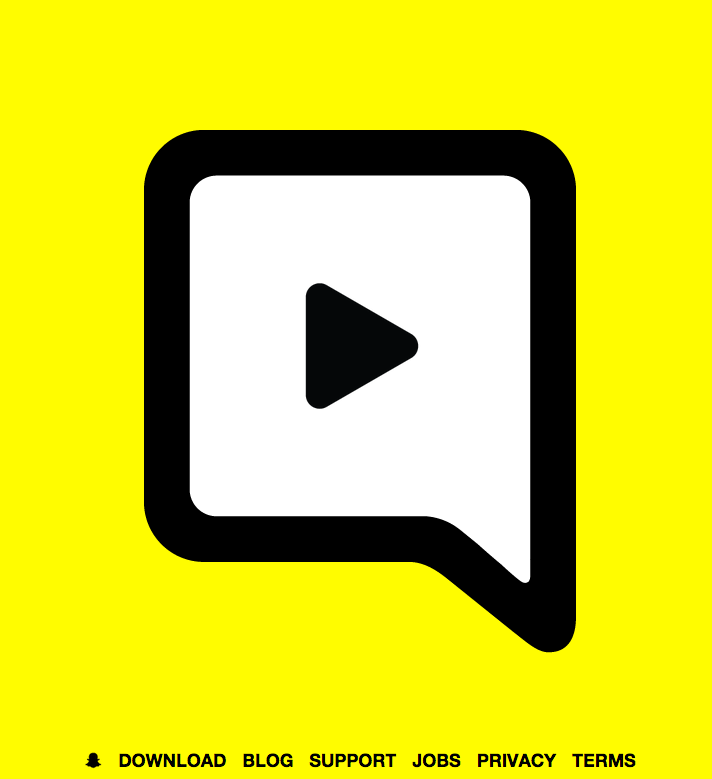 Quora
Quora is one big social hub for Q&A's from any area you could think of. Don't see a topic covered that you want to know more about? Easy. Just sign up through Facebook or with an email address and ask a ask question. Consider yourself an expert in something? Add to the conversation and contribute your own answer.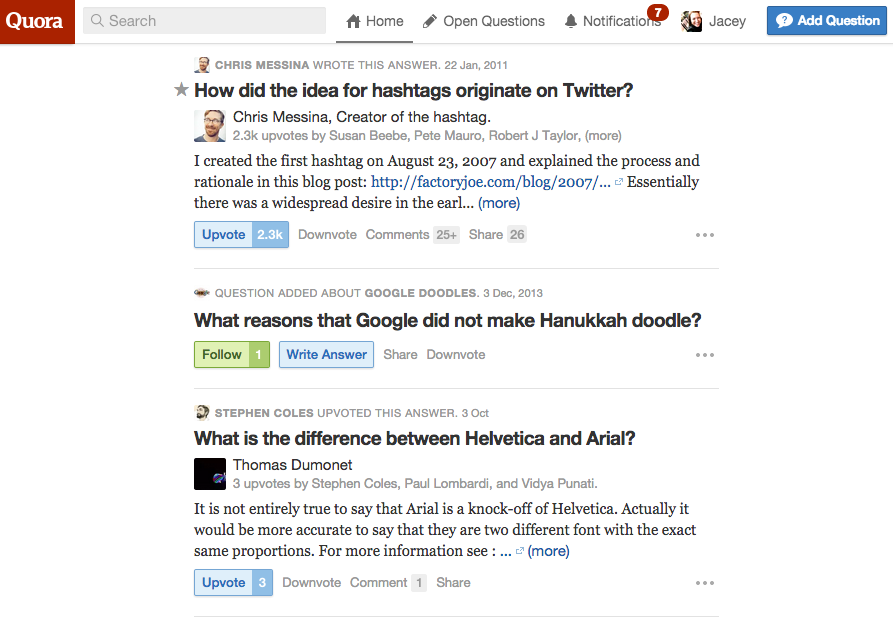 BikerOrNot
Rev those engines, gang. BikerOrNot is a social channel to connect you with bikers near and far. That's right: this platform goes global, allowing users to swap stories with bikers around the world. It's free for all bikers (and for all of us biker wannabes).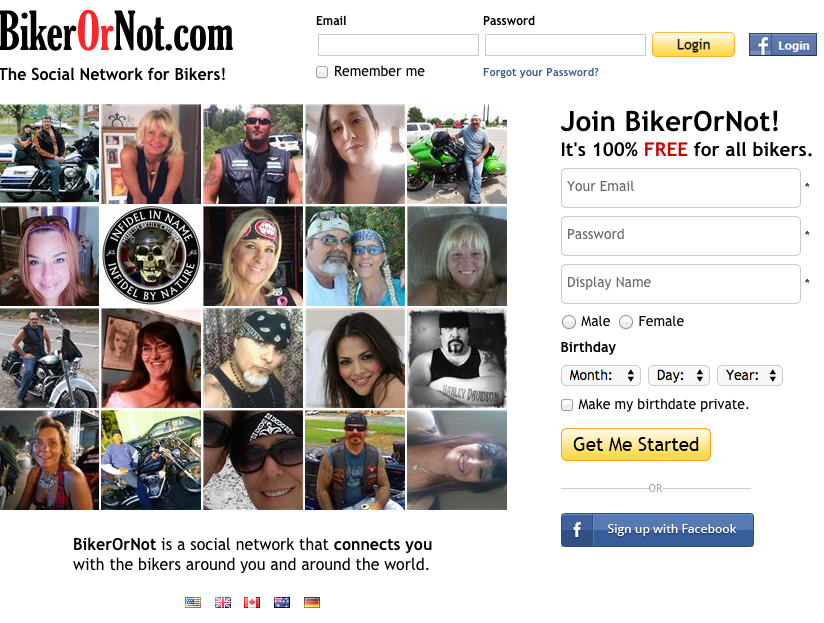 Questions
Consider your brand's values and your target audience's interests. What experiences, ideas, or activities might resonate between your consumers and your brand?
What strengths and experiences does your brand have to offer on a niche social channel? Expert knowledge on a Q&A-style site like Quora? Lessons learned from day-to-day work on a site like Barista Exchange?
How many additional niche sites can your brand meaningfully engage on? Note that most niche sites' success relies on the commitment and engagement of their users; in other words, it's best not to join and forget about it.